Xinjiang Clan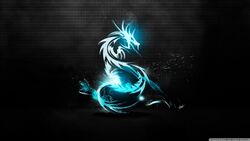 The Seal of the Xinjiang Clan
The Xinjiang Clan were a long line of
Dragon Emperors
and powerful
dragons
. They were seen as legendary figures throughout many orders. Their main rivals were the
Pride Clan
.
The Xinjiang's were granted abilities in categories such as in magic, demonic powers and creature affairs. Only a Xinjiang could use the Dragon Eye and could undergo the Triusion transformation (mind of a human, soul of a demon and vessel/body of a creature). Due to the Triusion power, a member of the Xinjiang Clan were more powerful than any ordinary demon, creature and a human. Only a Xinjiang can use the Triusion technique the Dragon Eye.
Responsibility
Edit
Responsibilities of the Xinjiang Clans include being the Dragon Emperor, a noble in the Council of Scales and a high-ranking member of the Dragon Empire.
Ad blocker interference detected!
Wikia is a free-to-use site that makes money from advertising. We have a modified experience for viewers using ad blockers

Wikia is not accessible if you've made further modifications. Remove the custom ad blocker rule(s) and the page will load as expected.